eBook: Exploring the Potential of Hedge Funds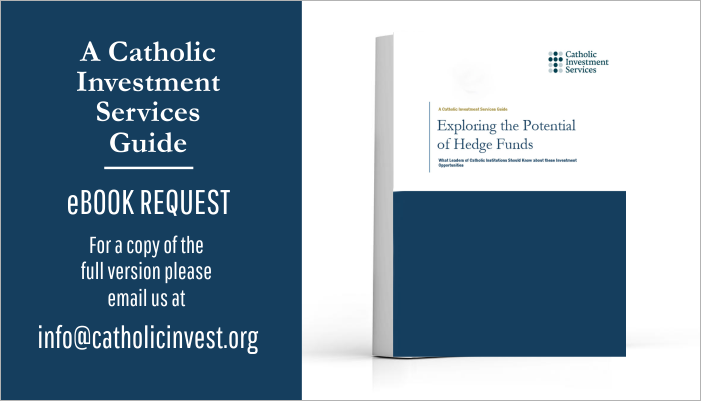 Exploring the Potential of Hedge Funds
Introduction
For many investors, the investment universe in recent years has largely been divided into two categories of asset classes: Equities and Fixed Income. The first category, which entails buying shares in companies, is typically seen as the "risky" allocation of an investment portfolio, characterized by sometimes sharp leaps and drops, but historically delivering positive returns over time. Equity investments in public companies, which are traded on public exchanges, get the most attention, but a large private-company universe also plays a role in institutional equity allocations (Request our eBook on this topic).
The second broad category of asset classes is Fixed Income, which comprises mainly government and corporate bonds. Traditionally, these investments have been viewed as a portfolio's "ballast", reducing risk while delivering returns that are more predictable and less correlated with equities. But fixed income investments' effectiveness in this role has come under increasing scrutiny in recent years. This is because interest rates have reached a level where low yields have lessened the ballast effect also making it more difficult for organizations to generate the returns they depend on.
As illustrated in the chart below, the yield on 10-Year U.S. Treasury Bonds has fallen dramatically since 1990, reaching historic lows this year. These yields disappoint investors even more when we consider that they approach a net zero or even negative return when examined in the context of an inflation rate that's currently near the 1.5% range.
Leaders of Catholic organizations frequently ask us for the basic facts about hedge funds, and how they might potentially benefit them and their missions. Here are some of those basics, which we've tried to explain as clearly as possible. We hope you find this guide useful.
For a copy of the full version of Exploring the Potential of Private Equity, please email: info@catholicinvest.org