Michael Nagy joins Catholic Investment Services (CIS) as managing director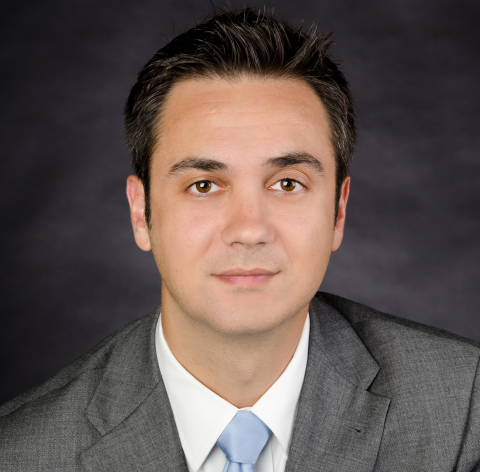 BOSTON, MA – Catholic Investment Services (CIS) announced today that Michael Nagy has joined the firm as Managing Director.
Nagy comes to CIS, the first non-profit, Catholic-only focused investment management firm, with 16 years of experience in the investment world. He spent the last four years with Christian Brothers Investment Services (CBIS) in Chicago, where he served as a Managing Director, responsible for investor and consultant relationships in the Central region of the US.
While at CBIS, Nagy initiated coverage by key consulting firms, helped to launch new products, and promoted strategic branding adjustments to position the firm for growth. Prior to his time at CBIS, Nagy gained extensive experience in investment services and asset management over the years, holding leadership positions at Oak Ridge Investments, Aviva Investors Inc., and Henderson Global Investors Inc., after getting his start at GE Asset Management.
"Michael comes to us with a deep understanding of the Catholic investing community," said CIS CEO Tom Lanctot. "His analytical, collegial and strategic approach will help us accelerate the development and implementation of new investment strategies and build on our nuanced and thoughtful advocacy and engagement in ESG and impact investing."
CIS manages endowments and pensions for a wide variety of Catholic organizations, including dioceses, religious orders, higher education/high schools, healthcare systems and social service organizations. All of its clients are non-profits.
In his new position at CIS, Nagy will focus broadly on development. That includes marketing, investor relations, product development, and new investment strategies. He has experience with International Equity, Socially Responsible Investment, Currency, Hedge, Global REIT, Direct Property, and Fixed Income LDI strategies.
Nagy is passionate about sustainable investment strategies and said he was drawn to CIS by the values and progress championed by Catholic institutions and the people who serve them. He sees the move to CIS as an opportunity to engage all aspects of his experience to deliver results.
"I'm thrilled to have the chance to learn from the legendary investors who lead this organization," Nagy said. He also offered high praise for Lanctot. "My knowledge of Tom's style, work ethic, and reputation in this business made me all the more excited to work for CIS. The firm is known for its leadership and sophisticated strategies that align with the values of its members."
CIS was founded by some of the investment industry's leading executives. Their goal was to create a differentiated approach, providing high-quality endowment products for Catholic fiduciaries that would be in careful alignment with the US Conference of Catholic Bishops' investment principles.
Nagy is a graduate of Syracuse University's L.C. Smith School of Engineering & Computer Science and holds a Bachelor of Science degree in Aerospace Engineering.
About Catholic Investment Services
Catholic Investment Services (CIS) is a non-profit, SEC registered investment advisor that manages endowment and pension assets for Catholic organizations. It seeks to deliver strong investment returns aligned with Catholic principles so Catholic organizations can make a bigger impact in their communities. CIS was founded by some of the investment industry's most respected leaders to address the investment challenges faced by Catholic organizations. Based in Boston, CIS's assets under management represent approximately $650 million.