Sustainable Grace: Episode 21- Incorporating a Culture of Philanthropy in Your Religious Community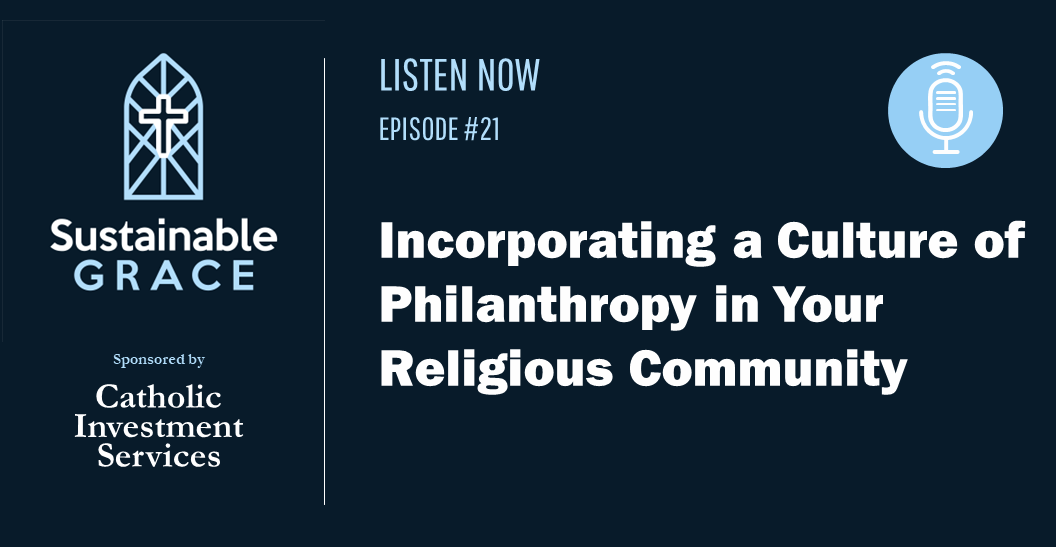 In this podcast, Zela Astarjian, Managing Director at CIS, joins Sister Barbara Thomas of the United States Province of the Apostles of the Sacred Heart of Jesus, Katie Thiemann of Cor Jesu Academy, and Sister Irene O'Neill of Sisters Rising Worldwide to discuss incorporating a culture of philanthropy in your religious community.
More and more, Catholic institutions are making advancement a priority. The reason: Without a strong advancement program, some organizations may struggle or fail in the decades ahead due to shifting demographics and donation practices among Catholics nationally. This will be an educational workshop and will cover essentials such as enhancing financial management practices, creating an advancement function, making fundraising more strategic and building a strong endowment. The discussion will examine how religious orders can secure their futures by implementing best practices for board and committee governance.
Listen on Apple Podcasts
Listen on Spotify